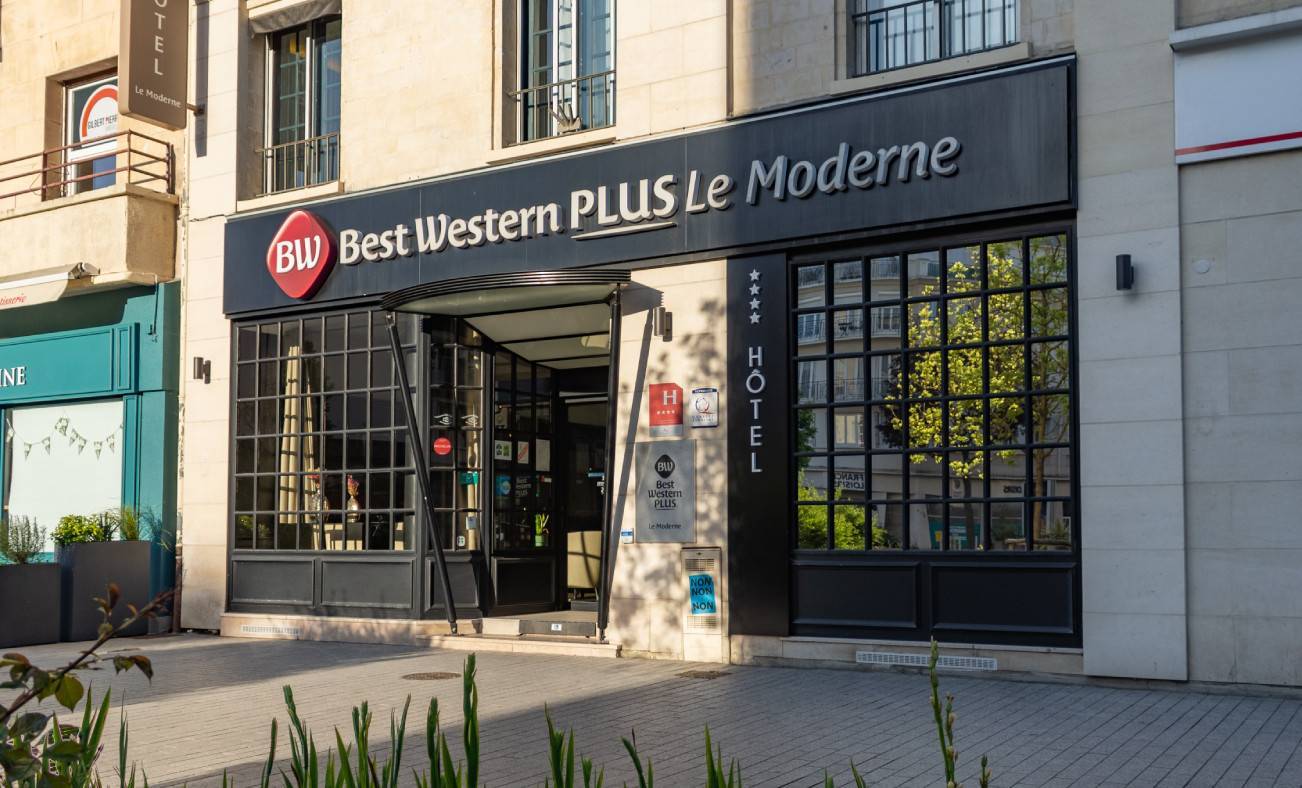 Hotel Le Moderne****

Caen city centre
🇬🇧 Our English-speaking staff will be happy to welcome you in our hotel for your stay in Normandy!

Explore the many listed monuments of the ducal city from our hotel in Caen: the Ducal castle of William the Conqueror, the Abbaye aux Hommes (Men's Abbey) and the Abbaye aux Dames (Ladies' Abbey).

Stroll through the picturesque half-timbered streets which historical events have spared, and enjoy shopping, concerts, theatre, and fine dining while you are here.
In less than an hour, you can visit all of Normandy:
Mont-Saint-Michel, Arromanches, the D-Day landing beaches, Bayeux, Deauville and Honfleur.

With a friendly bar, bright spacious rooms, and attentive staff, everything is perfect for a four-star getaway.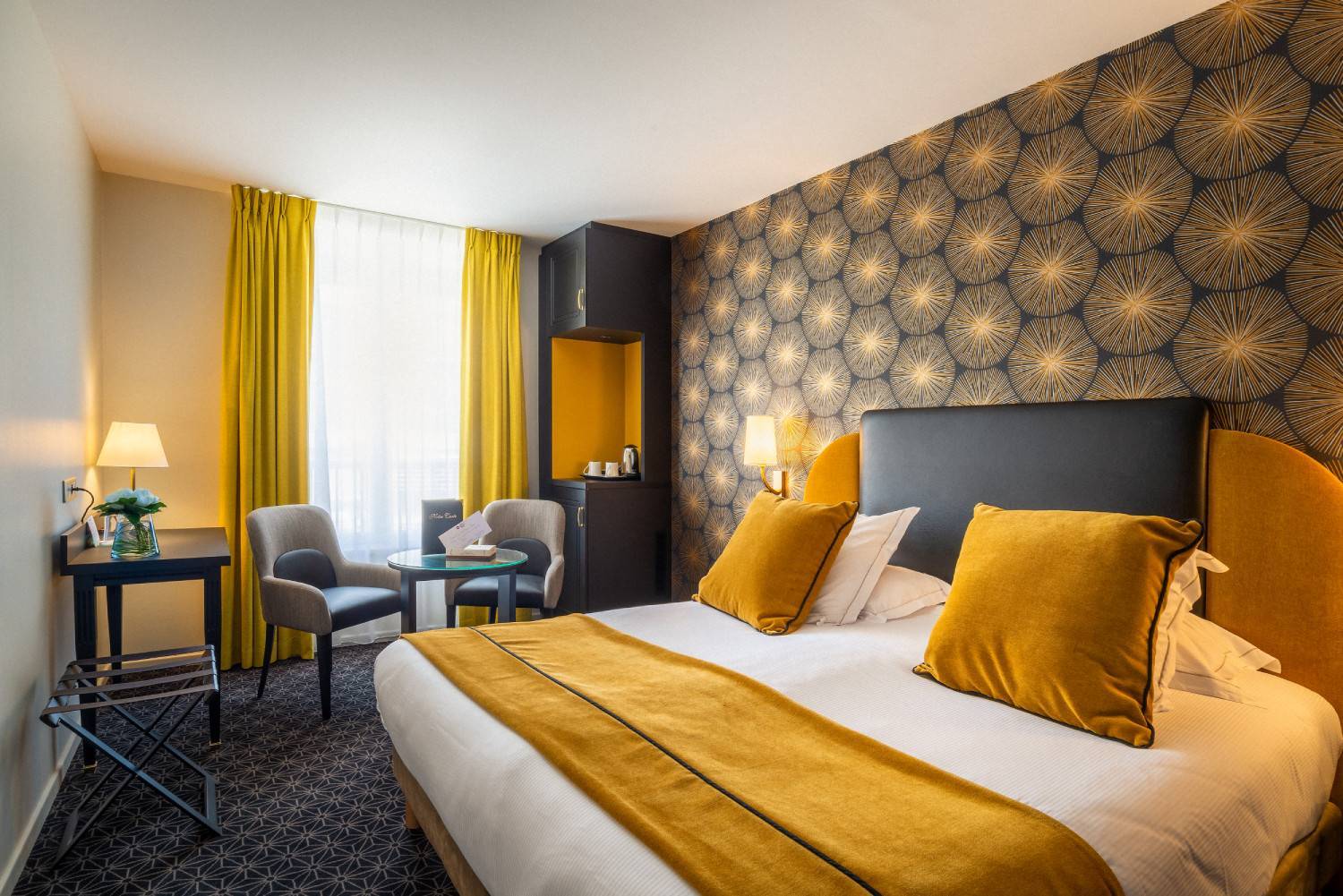 Our rooms
Stay in one of our modern, comfortable, air-conditioned rooms right in the centre of Caen.

The hotel has all you need for an enjoyable stay in Normandy.
Book your room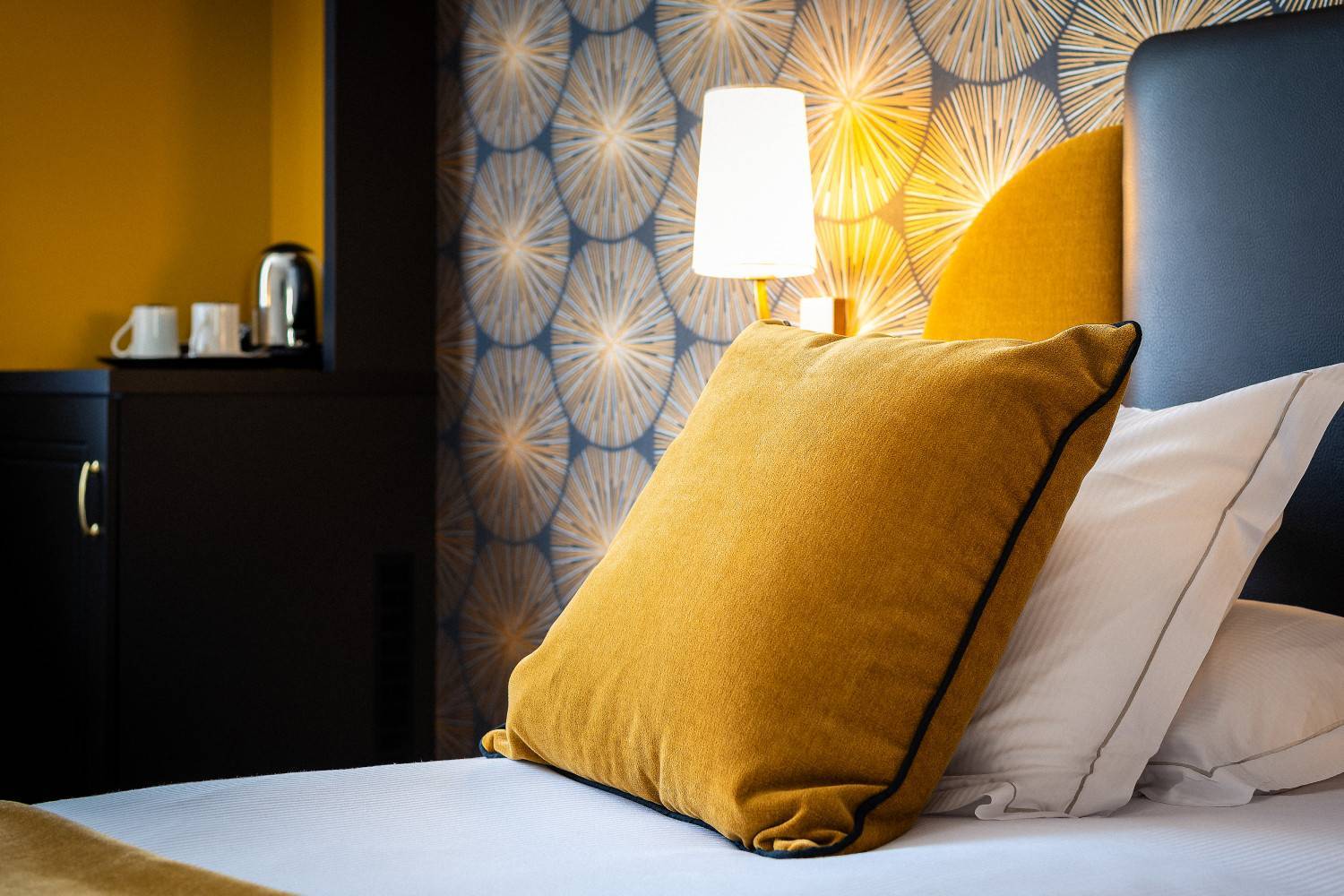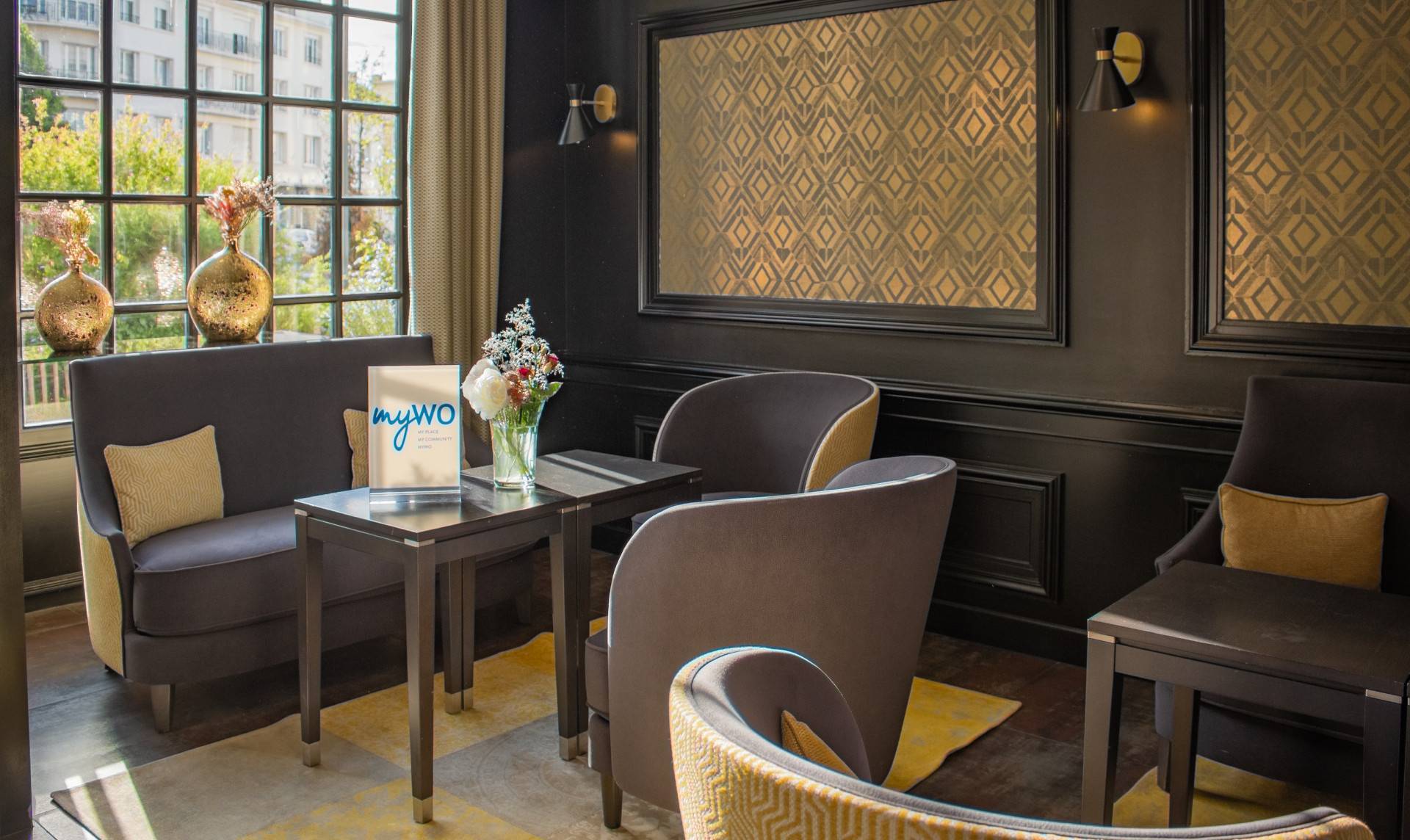 Visiting and news in Caen